By John Stonestreet at http://www.breakpoint.org , March 4, 2014
     For Reverend Canon Andrew White, an Anglican priest from Great Britain, ministry is anything but routine at his parish—St. George's Church in Baghdad.  His work involves distributing food and medical care to both Christians and Muslims.  And he also tries to bring together Muslim, Jewish, and Christian leaders in a land rife with religiously motivated violence.
     The statistics are almost unbelievable—I say "almost" because Canon White lives them every single day.  Iraq is spiraling downward into more and more sectarian violence.  On a recent Wednesday morning, just to cite one example, three bombs exploded in Baghdad, killing 20 people and injuring dozens more.
     White says that 1,096 of his parishioners at St. George's have been killed in just the past five years.  Canon White told Christianity Today, "So many of our brothers and sisters here in Baghdad have been killed, kidnapped, or tortured…  Many of my staff have also been killed."
     A major target of the violence is the quite old Christian presence.  The number of Christians in this mostly Muslim land has fallen from 1.5 million in 2003 to just 250,000 today, and many of the few who remain are under threat and in deep need.
     Nina Shea, director of the Hudson Institute's Center for Religious Freedom notes, "Iraq's Christian presence is critically important to its peace, democracy, and prosperity.  The Christians are a segment of that population that is politically moderate, educated, skilled and well represented in the professions."
     For this reason and others, Canon White has chosen to stay and encourage his fellow Christians and work for peace in an increasingly bloody and dangerous milieu.  "We provide for our neighbors because that is the work of our Lord," White told Christianity Today.  "Everyone who receives help sees the love of the church, and thus the love of God.  Many non-Christians come to our church, and they know that our Lord loves them."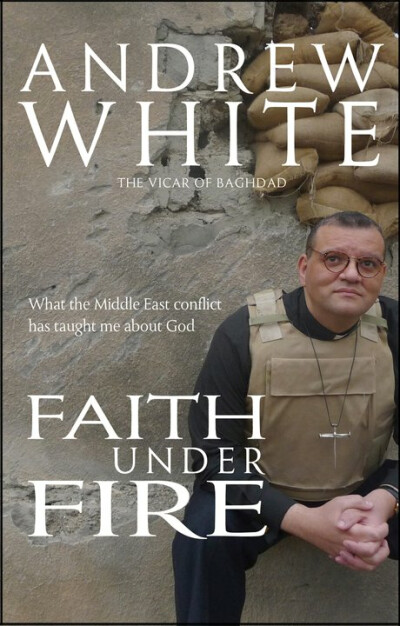 A six minute interview with Rev. White:
https://www.youtube.com/watch?v=mb6wkLOBEL4
*********************************************
Hebrews 13:3  —  Continue to remember those in prison as if you were together with them in prison, and those who are mistreated as if you yourselves were suffering.
2 Corinthians 4:8-10  —  We are hard pressed on every side, but not crushed; perplexed, but not in despair; persecuted, but not abandoned;struck down, but not destroyed.  We always carry around in our body the death of Jesus, so that the life of Jesus may also be revealed in our body.
Matthew 5:9-12  —  (Jesus said),   "Blessed are the peacemakers, for they will be called children of God.  Blessed are those who are persecuted because of righteousness, for theirs is the kingdom of heaven.  Blessed are you when people insult you, persecute you and falsely say all kinds of evil against you because of me.  Rejoice and be glad, because great is your reward in heaven, for in the same way they persecuted the prophets who were before you."
I Corinthians 4:12, 13a  —  We work hard with our own hands.  When we are cursed, we bless; when we are persecuted, we endure it; when we are slandered, we answer kindly…
*********************************************
Almighty God, who has taught us through your Son Jesus Christ that those who follow Him may be persecuted; strengthen, comfort and encourage all those who suffer harassment, violence, imprisonment and even death for being followers of Jesus.  We pray for those who persecute your people; may their hearts be turned towards you through the faithful witness of those they persecute.  Protect those who are persecuted and bless their ministries.  Through Jesus Christ our Lord.  Amen.