Retold from "The Deacon and My Uncle" by Glen Stone in Lutheran Forum magazine.
———————————–
     This story took place several decades ago in Denmark.  Glen Stone's Uncle Soren was an outgoing, friendly, and jolly man, but not at all religious.  His neighbor was a deacon in the village church, and was in every way the opposite of Soren.  The deacon was a stern and harsh man, not friendly, and not likable at all.  But no one could doubt that he was deeply religious.
     Soren and the deacon were neighbors.  One day they got into a quarrel about the property line.  The argued frequently over it, speaking many unkind things to each other, and threatening legal action.  Finally, they quit talking to each other at all.
     This continued for many months.  Every Sunday, the sour faced deacon would trudge by Soren's house on his way to church.  Every Sunday, Soren would sit at home, watching the deacon go by and laughing to himself about what a useless thing Christianity must be to produce such a crabby hypocrite.
     In Lutheran churches in Denmark at that time it was customary to go to communion only once a year, on Maundy Thursday.  On Wednesday evening of that week, the deacon came to Soren's door, humbly asking if he could come in for a talk.  Soren couldn't believe what he was seeing and stood there speechless for a moment.  Finally, with a bit of effort, he invited the deacon in and offered him a chair.
     The deacon told Soren that the next day there would be Holy Communion at the church, and it was his duty as a Christian and a deacon to faithfully receive the body and blood of the Lord Jesus Christ.  The deacon went on to tell Soren that the Bible commands that if there is any trouble between you and your neighbor, you should first be reconciled before you come to the altar.  "Therefore," said the deacon, "it would be against my conscience to go to Holy Communion with the hatred for you that I have in my heart.  So, I am here to tell you that you can have the property line as you claim it should be, and there will be no more trouble from me about it and no more bitterness in my heart toward you."
     That brief word of reconciliation was all that was necessary.  The two men shook hands and were friends from that day on for the rest of their lives.  Not only that, but Soren said afterwards, "If that is what the Christian faith can do for a man, it is not to be ridiculed."  True to his word, no more did Soren make fun of the church and all its hypocrites.  Rather, in time, he received Jesus as his Savior, joined the deacon's church, and died a believing man.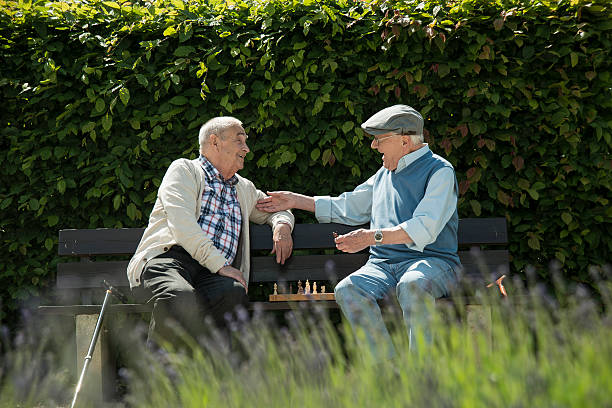 ************************************
Matthew 5:21-22b…23-24  —  (Jesus said), "You have heard that it was said to the people long ago, 'You shall not murder, and anyone who murders will be subject to judgment.'  But I tell you that anyone who is angry with a brother or sister will be subject to judgment…  Therefore, if you are offering your gift at the altar and there remember that your brother or sister has something against you, leave your gift there in front of the altar.  First go and be reconciled to them; then come and offer your gift."
Mark 11:25  —  (Jesus said), "When you stand praying, if you hold anything against anyone, forgive them, so that your Father in heaven may forgive you your sins."
Matthew 6:12  —  (Jesus said) "Forgive us as we forgive others."
************************************
Dear God, I have been wronged by my neighbor.  I did not deserve this of him.  But I must remember and consider how I stand with you.  Before you, I find a long account against me which convinces me that I have sinned a thousand times more against you, than my neighbor has done to me. Therefore, I must do as you say, by sincerely praying, "O Lord, forgive, and I will also forgive."  Amen.     
–Martin Luther