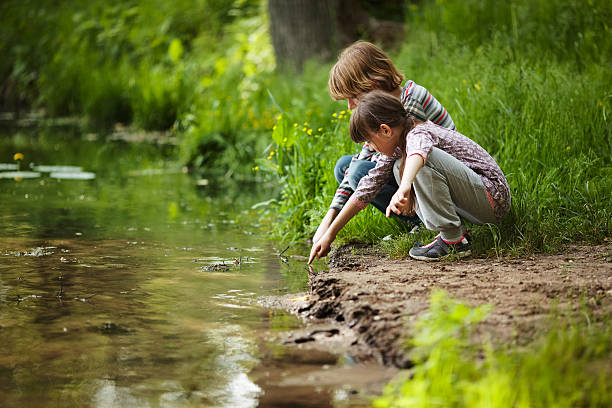 Georgia preacher Fred Craddock describes how his ancestors used to go out walking, usually on a Sunday afternoon back when the stores were closed that day; and they called it "going marveling."  Marveling.  They would look for unusual rocks, pretty little wild flowers, shells, four-leafed clovers, brightly colored bird feathers, maybe even a funny looking bug– marvelous things.  They would collect them, bring them back to the house, and show off the marvelous things they had found.  Or they would stop and look at a pretty cloud formation, the sunset, a doe with her fawn, or a hawk circling above.  Then later they would sit with a glass of lemonade and talk about the marvels of God's creation.  It sounds like a great way to spend a Sunday afternoon.  It almost makes one wish the stores would still all stay closed on Sundays so we would once again have the time to do that.
     Anyone could probably do this, anywhere.  My mother is confined to a wheelchair and cannot go for walks in the woods.  But she has several bird feeders outside her kitchen window and she spends many hours watching the different kinds of birds and noticing their habits.  She is "marveling."  And she will tell anyone who has the time to listen what birds come when, what they like to eat, which ones are the toughest, and which ones have to come around only when all the other birds are done eating.  
     God has given us a marvelous world.  Take some time today to do a little 'marveling.'
*******************************************
Psalm 71:17-18  —  Since my youth, God, you have taught me, and to this day I declare your marvelous deeds.  Even when I am old and gray, do not forsake me, my God, till I declare your power to the next generation, your mighty acts to all who are to come.
Psalm 98:1a  —  O sing to the Lord a new song, for he has done marvelous things.
Job 5:9  —  (God) does great things and unsearchable, marvelous things without number.
 *******************************************  
Praise and thanksgiving, Father, we offer
for all things living, created good:
harvest of sown fields, fruits of the orchard,
hay from the mown fields, blossom and wood.
–Albert F. Baily  (1970)